Diversity and Inclusion
You bring something different to the table than anyone else.
We recognise that no two people share the same combination of background, culture, abilities, and values - and it's wonderful. We want you to come to work each day and add value in the way that only you can. Here, we put a high value on diversity and strive to create an inclusive environment where everyone can be their best.
We also want to ensure we're able to support local businesses and larger companies owned and operated by a diverse range of people. For these reasons, we've forged relationships with key organisations that help us continue to develop our approach to diversity.
Through relationships with organisations like Business in the Community, Opportunity Now, Race for Opportunity, Stonewall, and Minority Supplier Development UK, we're able to meet and share best practices with like-minded companies and individuals, all of whom recognise the importance that being a diverse company plays in individual performance and business success.
We were honoured to be recognised as the Best Diversity Recruiter in the 2013 and 2017 student-driven TARGETJobs awards; the 2014 and 2017 NUE Awards and the 2018 GradIreland awards. These all reflect our constant efforts to be open to all.
A workforce that reflects each community.
We make a point to hire locally and ensure our employees reflect the communities in which we do business.

We recruit at local colleges and universities, as well as work with community partners and organisations to recruit people from a wide variety of backgrounds.
Creating a pipeline for leadership.
We strive to ensure our company leadership reflects the diverse world in which we do business.

We recruit employees from a variety of backgrounds.
Robust support across the country.
We provide a structured way for employees to connect with peers who share similar backgrounds, life experiences, and interests through our local Diversity Teams and Employee Resource Groups.

We provide formal coaching and mentorship programs to ensure everyone has the resources to be successful in their role.

In 2020 we introduced new diversity councils and forums that drive honest dialogue on the issues we all face.

Our company-wide diversity & inclusion trainings and webinars promote the idea of "open minds, open doors."
Our values in action.
We extend our dedication to diversity & inclusion by partnering with national organisations as well as getting involved with events at local level.

Through the Enterprise Holdings Foundation, we are elevating our focus on diversity, equity and inclusion with a new five-year, $55 million commitment to organisations that advance social and racial equity in communities around the world. Learn more.

We participate in events throughout the year to support groups that reflect our employee makeup, including over 30 Pride parades each year across the UK.

We believe in being part of the communities we serve. That means developing business and supplier relationships with minority and women-owned businesses in the areas we operate.
Women thrive at Enterprise Mobility.
As a Times Top 50 Employer for Women, we've created a work environment where all kinds of women can thrive. Ambitious? All of our roles, from IT to Graduate Management Trainee to Accounting give plenty of room for growth. Hard-working? We link pay directly to performance, so the more you put in, the more you'll get out. Forward thinking? Imagine the range of career opportunities you'll have in front of you when you're working for the largest car rental company in the world.
We are proud to be helping women break all kinds of stereotypes. With the support of both management and their peers, women here are encouraged to pursue new opportunities and rise to new levels in their career. From career support to flexibility for major life events like maternity leave, we ensure that women have what they need to succeed.
Women Thrive at Enterprise Mobility
Ambitious? Our graduates progress quickly to a Branch Manager role. Hard-working? We link pay directly to performance. Forward-thinking? You'll be working for the largest mobility provider in the world. Hear from the women that work here and how they thrive at Enterprise Mobility.
Our diversity initiatives. We talk the talk (and walk the walk).
Diversity recruiting
We are actively involved in local and national diversity recruiting efforts, partnering with such sources as Enactus, Race for Opportunity, Opportunity Now, Business Disability Forum, AHEAD (Association of Higher Education, Access and Disability) in Ireland and Remploy. We have been a proud Diversity Champion with GLEN, the Gay and Lesbian Equality Network.
We partner and have strong relationships with a range of diversity organisations and minority media to make sure we're casting our recruitment net wide. Many of us volunteer to act as mentors to students, and we're always looking at ways to make our recruitment process even more transparent, whether that's changing the way our website works or altering our assessment centres to allow individuals a greater chance to shine.
Diversity Leadership Training
We offer diversity orientation training for all our employees as well as diversity leadership training for managers. It's designed to help create better leaders and managers.
Supplier Diversity Programme
We work hard to make sure that our supplier base reflects the diversity of our community as a whole, especially by working to identify opportunities for minority-owned and female-owned ... companies to do business with Enterprise. Enterprise Mobility is a founding and charter member of Minority Supplier Development UK, which is a private sector-led organisation. read more
Best Diversity Awards
We were honoured to be recognised as the Best Diversity Recruiter in the 2013 and 2017 student-driven TARGETJobs awards; the 2014 and 2017 NUE Awards and the 2018 GradIreland awards. These reflect our constant efforts to be open to all.
Disability Confident Leader
We have been recognised as a 'Disability Confident Leader', the highest level of the Disability Confident Scheme, for our inclusive approach to recruiting and retaining people with disabilities.
MyPlus Students' Club
We are proud to be a recognised Partner of MyPlus+, a company which strives to help people with disabilities find their ideal role through an online job portal. In addition to job listings, the portal provides meaningful advice... and content to students with a disability. By working closely with MyPlus+, we're committed to ensuring our recruitment process enables people with a disability a fair and equal chance of success. read more
Social Mobility
We were proud to receive the Advancement of Social Mobility in Graduate Recruitment award at both the 2015 and 2016 TARGETjobs awards, the largest student-driven graduate recruitment awards in Europe. Our efforts in social mobility... were also recognised by the Social Mobility Foundation, which named us as a top 10 employer in the inaugural Social Mobility Employer Index. read more
Accessible Technology Charter
The Accessible Technology Charter sets out ten commitments to good practise on ICT accessibility. By signing it, we pledged to ensure "disabled and older people can apply for jobs with us, be employed by us, and do business with us."
The Good Recruitment Charter
The Good Recruitment Charter, set up by the Recruitment and Employment Confederation, defines good recruitment practice through nine key principles... By signing up to the Charter, we commit to: being fair, legal, and ethical in our recruitment procedures; exercise good recruitment practise and apply this equally to all staff; deliver a high standard of candidate experience; offer flexible working arrangements where possible; the continuous development of our staff; asking that our external recruitment providers are signed up to industry codes of practise and that they deliver good recruitment practise; helping to address youth employment through our recruitment procedures and regularly review our recruitment procedures with feedback from candidates. read more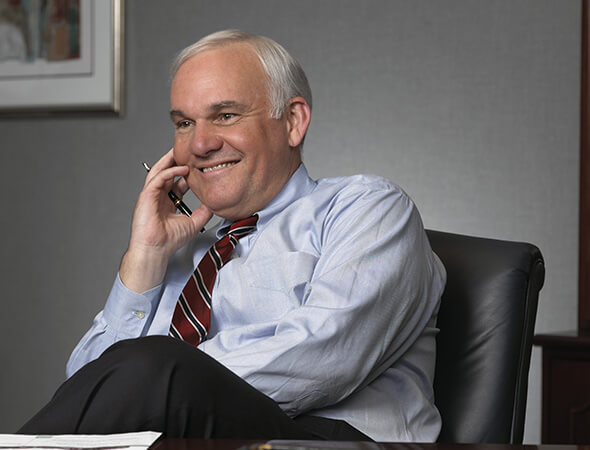 Andy T.
Executive Chairman
"Enterprise Mobility is fully committed to providing every employee with an inclusive workplace that offers the respect, training, and opportunities to succeed. That's simply who we are as a company, who we are as individuals, and how we will continue to build our success in the 21st century."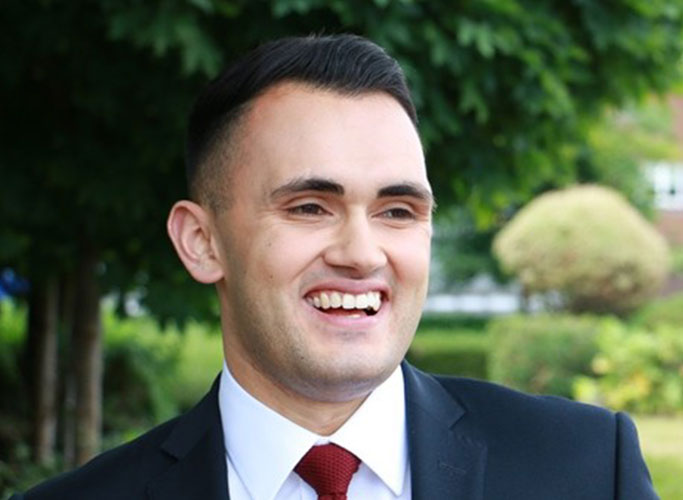 Matthew K.
Branch Manager
"I first came across Enterprise Mobility at a careers' fair and was struck by what a friendly and inclusive bunch they all were. Having worked here for four years now, I can tell you that my first impressions were right - this is a great place to work, every day is different, and I really feel like I've got an exciting career."